CITROËN
{Data, Design, Development, SEO}
8+ years of successful cooperation.
Citroën – French brand of passenger cars and vans. It is distinguished by an original style and modern technological solutions.
Bold, visionary cars and services are perfectly thought out and fit the lifestyle of their users. Contemporary Citroën models are city passenger cars, crossovers and VANs.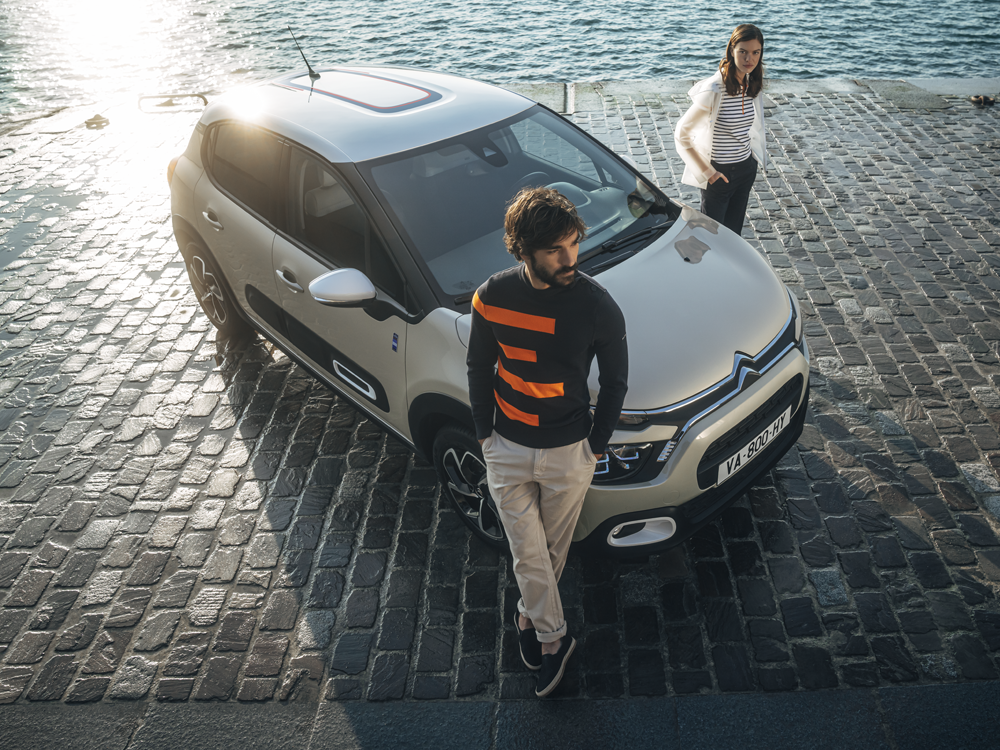 As part of the cooperation, we take care of the real-time, smooth flow of information, as well as the updating of the data. With each passing year, the scope of our activities with Citroën expands.
It currently includes:
managing the content of the brand website;

management of local websites – creating content, updating the offer, designing graphic creations;

CRM support – newsletters, e-mails and push;

management of the MyCitroen application;

organization of contests;

implementation of modern marketing, analytical and sales tools;

introducing solutions to improve UX and customer journey.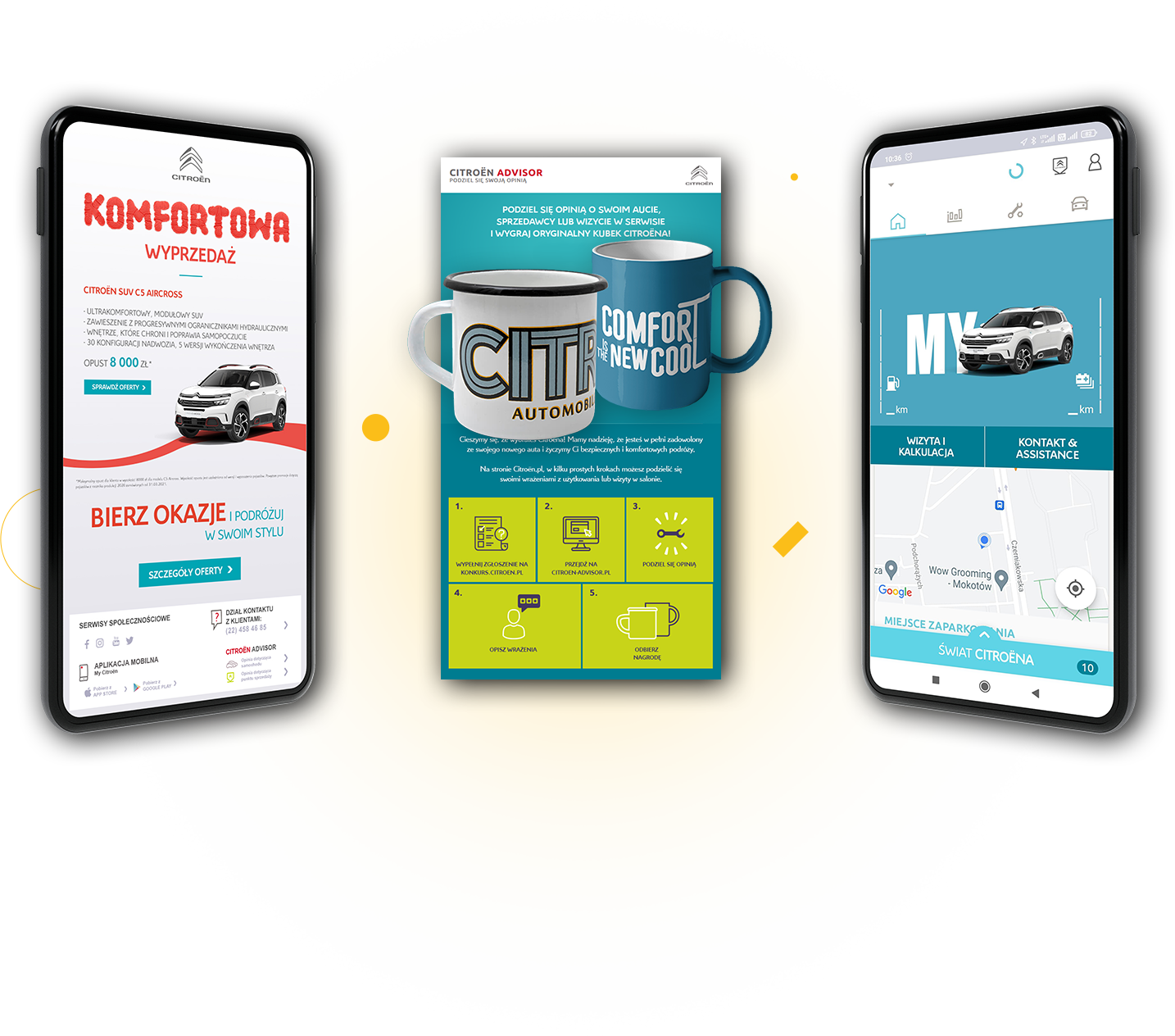 Citroën pays great attention to communication with its customers. Therefore, in order to precisely target them, we created 3 websites from scratch and prepared over 30 landing pages for various sales and promotional campaigns.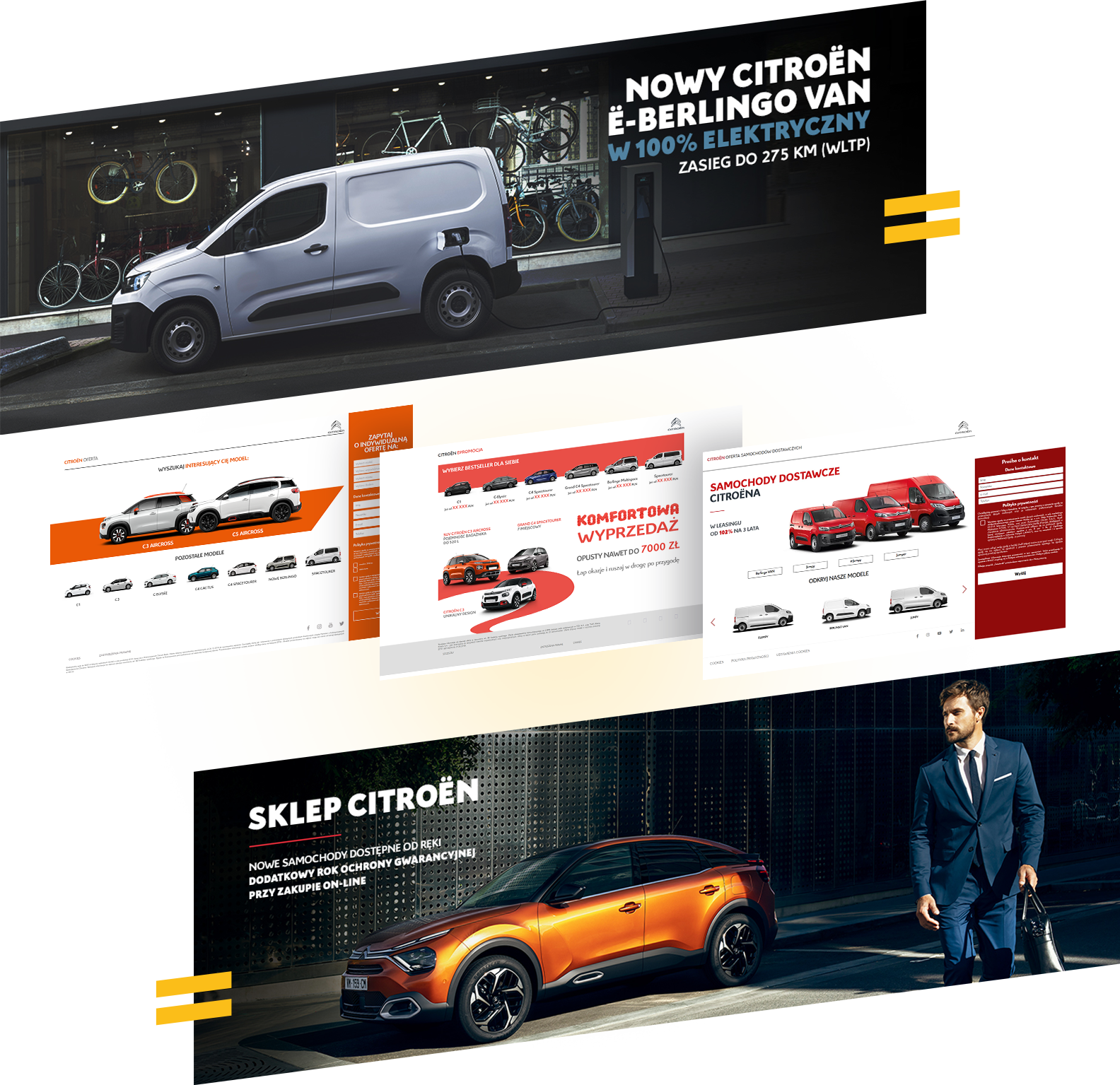 Together with the global Citroën team, we are constantly improving existing services and introducing new innovative solutions for the automotive industry.
We combine many levels: brand site, performance LPs, call center, e-commerce, Funnels and GA dashboards, CRM automation and lead generation. We are responsible for all stages of the customer's shopping path – from the moment the advertisement is displayed to the purchase.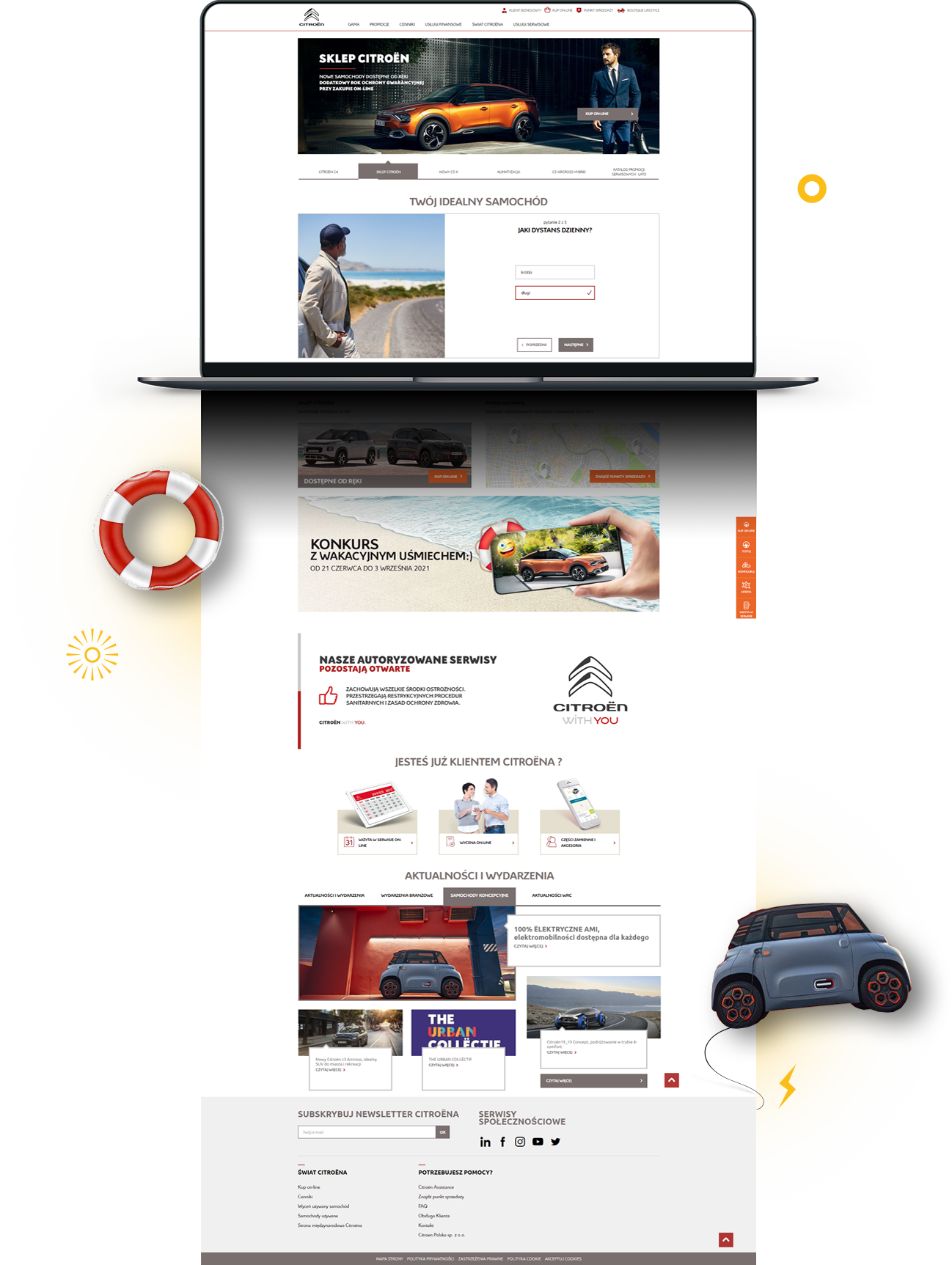 We focus on comprehensive activities, because we believe that the key to success is consistent communication on many levels.