OVOO
{Design, Development, SEO, UX/UI}
How to concisely and clearly present a complex topic and portfolio of services, translating it into a modern website?
How to succinctly and comprehensively present a complex topic and portfolio of services, translating it into a modern website?
Check what tools to use to reach the target group with the message and create all communication based on graphics.
OVOO is a software house specializing in TELCO and DevOps. For many years, they have been cooperating with the largest telecommunications operators, not only in Poland, successively acquiring more and more clients from abroad. At the same time, it implements its activities in other areas, such as FinTech, GovTech, banking and medicine.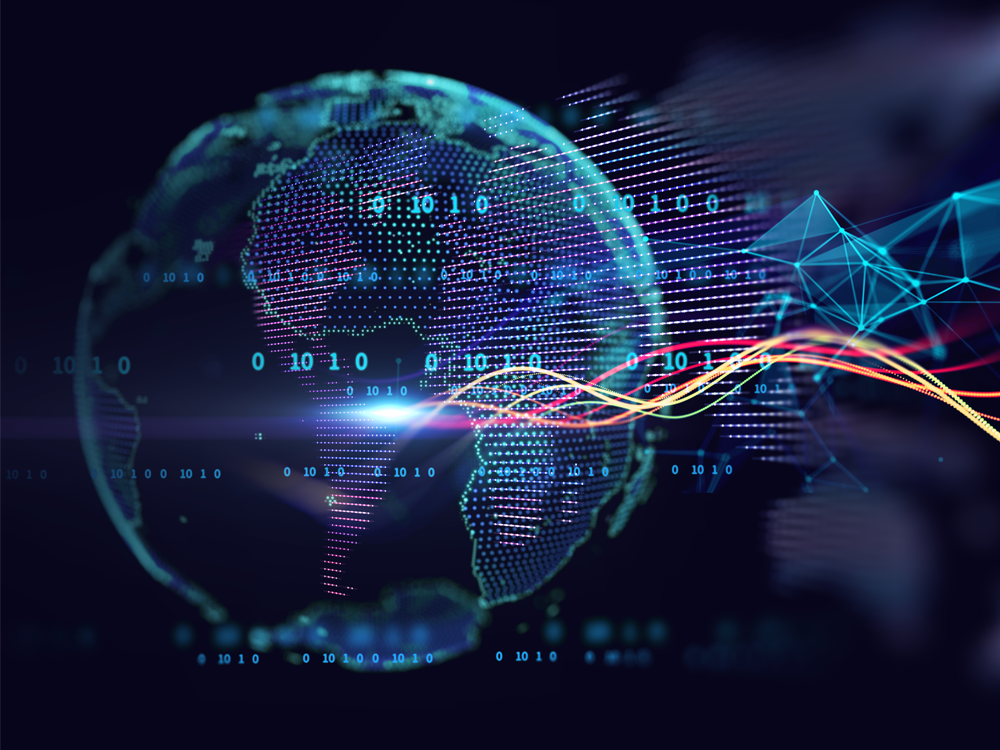 OVOO solutions are state-of-the-art and extremely advanced. The OVOO management board is made up of world-class developers who follow and implement all technological innovations. Thanks to this, they develop and modernize their own projects, which are often incomprehensible to engineers from outside the telecommunications industry and sometimes they are not aware of the usefulness of these solutions. As soon as a novelty useful in telecommunications appears, OVOO almost immediately tries to find out whether this type of solution can be useful for their customers.
In this way, the company has become a global pioneer in Blockchain-based implementations for one of the largest telcoms in the world. The challenge of this industry is to try to make the target customer aware that he needs the latest solution in order to manage the business more efficiently and be the first on the market to have it.
Industry research has shown that software house websites are repetitive and overloaded with technical jargon which, while attractive to engineers in the telecommunications industry, is not necessarily understandable to decision makers, directors and purchasing departments. It was a challenge for IDH to present OVOO's system solutions in such a way that they would be understandable to everyone. We opted for a minimum of text, focusing on the image in which OVOO products were included.
How did we get there?
An analysis of the old website, its statistics and similar services were performed.

TG needs were established to organize the offer accordingly.

A dedicated team brainstormed the requirements and presented solutions.

Usability tests were carried out, the result of which is the current website.

The result is a friendly, modern, responsive and intuitive website with content presenting OVOO products.
Lofty slogans against the backdrop of an animated globe are first to greet visitors to the OVOO website. Scrolling the page, technical information and acronyms begin to appear (completely incomprehensible to a layman, but crucial for an engineer). The assumption was to focus visitors to the website on the "Solutions" section, that is, in fact, on OVOO products. The cross-tabs there are the most intuitive, and the products themselves use a series of 18 drawings in a flat design graphic style, in isometric projection. Beautiful illustrations, all made by hand by our graphic designers from scratch, later became the basis of current SM activities (also under IDH wings).